Man About Mayfair
Sir Basil Seal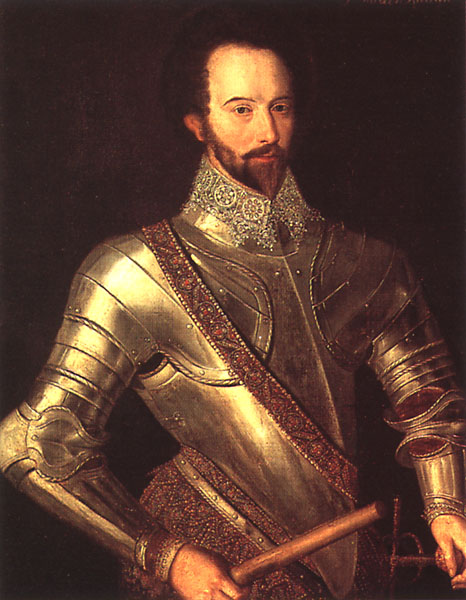 Part I,
II,
III
Part IV
Remember, remember the fifth of November,
The gunpowder, treason and plot,
I know of no reason why the gunpowder treason
Should ever be forgot.
What is little known, and rarely touched on in historical studies of the Gunpowder Plot, is the fate of the 9th recusant conspirator, Sir Basil Trelawny Seal, Bart. Sir Basil, who was a member of the recusant family Beauchamp-Cholmondeley, was the man sent to kidnap the Princess Elizabeth from Coombe Abbey. On the way, Sir Basil had stopped by his tailor and then, for some, uh, refreshment, at the home of a close friend, and was therefore able to make good his escape when the plot was exposed. To his credit, Fawkes, under torture, never revealed the name of the 9th conspirator, and Sir Basil was able to lie low with the help of Lady Peperium. Sir Basil, a soldier, had returned to England after service with his Catholic Majesty of Spain in the Eighty Years War, where he had, some say, met Fawkes, Owen, Catesby, Stanley and Winter whilst drinking and whoring in the Low Countries, but this is only hearsay. It is through his relationship with Lord and Lady Peperium that Sir Basil was recruited into the Mayflower Plot. Obviously, this group of recusant Catholics, planning on sailing to the New World by posing as 'colonists', would need the services of such an intrepid man of action like Sir Basil. Although reluctant to go at first, Lady Peperium was able to enlist his help with tales of the native women strutting about in the all together in the New World. This was quite enough to induce Sir Basil to join the cause. Once committed to the cause, Sir Basil began preparations to ensure that his wardrobe, weapons, horses and drink were all ready to make the trip. He also saw to it that his dagger was sharp and well oiled, he was, after all, going to be living in close proximity to protestants for some time...
To be continued...