by Mr. Peperium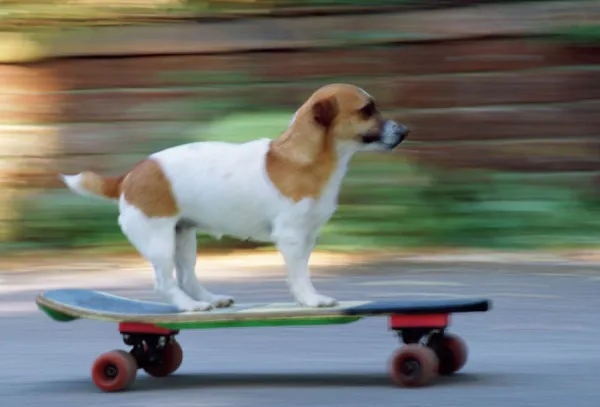 Perfect Pitch

"How" asked Morris, "do you put up with it?"
I handed him a heavy-bottomed glass brimming with more Diet Coke than Jim Beam and lowered myself onto one of the two wickerwork armchairs. It crackled under my weight and registered more brief protests as I shifted to gaze out from the front porch of my summer rental. Gulls riding air currents hung like bits of stark white laundry above the rocks. Lobster boats bobbed on a bay that shimmered as if the whole scene had been lacquered onto a piece of driftwood. And closer in, the property next door throbbed with a nostalgia that was all too here-and-now.
"It's gotten to the point where I think I'd miss it if it were gone" I said. At first the incessant flow of Rolling Stones, Lou Reed and Van Morrison—a predictable blend of drug-induced, pop-spiritual illumination—had been wearing. Every time Mick Jagger went down the Moonlight Mile I had writhed, remembering how deep I had once thought that particular morceau. Likewise whenever Van Morrison declared he didn't need a guru or a teacher.
"Besides", I said, "I know all the words so I don't really listen. God help me if he gets into Nine Inch Nails."
"You could tell him to turn it down", suggested Morris.
"You mean you could tell him to turn it down", I said. "You're in the State Department. You're used to telling people like Slobodan Milosevic to turn it down."
"He never would listen," said Morris wistfully. "And to be honest, I think you're wise. Such delicate negotiations should be left to trained diplomats like myself." He looked at the cubes in his glass as if he were searching for naked ladies. I knew I was in for a story and I was right.
"Did I ever tell you about the time", he asked, after the first few sips had settled in, "when I muzzled a dog
in abstentia?"
He had been asking me questions like this for three days now, ever since he had blown in—unannounced—after some fifteen summers in the service of his country. Each question began with, "Did I ever tell you about the time…".
Seeing as we had not seen each other in fifteen years, and had never once communicated in those fifteen years, and all his stories had to do with things that had happened to him during those fifteen years, it was a good thing for Morris that the first few sips had settled in with me as well. I sipped again, deeply this time, hoping this one would move in right next door to the others and start a block association.
"What", I asked, "do you mean by the term in abstentia?"
"In abstentia? From the Latin. Legal jargon. Meaning…"
"I know what it means" I said irritably, lowering my voice as the nice lady who lived down the road passed by with groceries. "I attended lectures in college in abstentia. I've broken up with girlfriends in abstentia. I mean, how do you muzzle a dog that way?"
"It was when I first joined the Department" said Morris. "I was living in a little place outside of Georgetown. Groceries, liquor and subway within walking distance. The perfect set-up. Then the neighbors got a dog and I knew the good thing had come to an end."
"It started barking?"
"No. It was a Jack Russell. And I know Jack Russells. Bred for the open field. Condemning a Jack Russell to eek out an existence on a city lot was like asking Napoleon to retire to Elba and write his memoirs. That dog spent the first week sniffing everything in their house."
"Then it started barking."
"Then it sniffed everything in their yard. Then everything up and down the block."
"Then it started barking."
"Then, once it had it's GPS coordinates all set, it started barking. The really annoying thing was that his barking had no object in particular. If it had, something could have been done. The irritant removed. The neighborhood cat trapped and released within cleaver range of a Chinese restaurant. But this barking was pointless. It was like a concert given by a promising young composer on NPR."
"Repetitive?"
"Very. The same phrase repeated over and over again with varying degrees of intensity. Ever been to the opera?"
I thought he was changing the subject and said so. He said he wasn't and repeated his question. Ever so slightly reassured, I said that the last time I had been rash enough to attend the opera I felt like I was eavesdropping on total strangers who were emoting at the top of their lungs in a foreign language while I was wedged into the middle of a row with no escape possible.
"Precisely" said Morris. "That was my predicament. I didn't speak dog and my lease still had another six months to go."
"Why didn't you just ask them to stop their dog from barking?"
"That's exactly what I would have expected an amateur to say" said Morris. "Being a trained envoy, I took the route of finesse. My diplomatic instincts told me they might take umbrage."
"Umbrage?"
"From the Latin, umbra…"
"Stop. I mean how did your finely-tuned diplomatic instincts tell you this umbrage would manifest itself?"
"The neighbors told me that if I even looked at them funny, the next thing I knew my car didn't have any rear-view mirrors."
"You could sue them for property damage."
"The neighbors informed me that if I chose that route I'd wake up one morning and find my car without air in its tires. The Domino Theory applies to more places than just Southeast Asia."
"I see. So how did you ever find the intestinal fortitude to tell Slobodan Milosevic to cool it?"
"What do you think assistant deputy under-secretaries are for? Besides, if Slobo takes out your rear-view mirrors it's an international incident. There are UN resolutions and stiff notes from the White House. You may even get your mirrors replaced. But with these neighbors? First of all, the UN will say they're busy with a hundred other things. Trading oil for food. Making Yassir Arafat chairman of the neighborhood watch committee. Then the White House will deny all knowledge…"
"I get the picture. It was a problem."
"The very word. Or it was until that catalogue dropped through the mail slot."
"Catalogue?"
"I have to admit", said Morris, gazing meditatively up at a kite that rocked gently at the end of an invisible string held, I presumed, by some child down on the beach, "I have to admit that I've always thought of the Sharper Image as an emporium catering exclusively to the trendy and superficial. I don't know why. Maybe because the only people I see shopping there are trendy and superficial. Or maybe it's because Roger Moore used his Sharper Image card to break into a building in one of the less-memorable Bond films. Whatever the reason, I've carried around this unreasonable prejudice against the place. A prejudice I completely revised after the arrival of this catalogue."
"Yes, the catalogue," I said, a little impatiently, yearning to say more. But you never knew when that nice lady might not take it into her head to walk her dog. "What was in the catalogue?"
"Only the answer to all my difficulties. Have you every heard of the Electro-Muzzle?"
"No," I said, desperately. This was the conversational equivalent to an out-of-body experience.
"An ingenious device. No home should be without one. Hang it up anywhere within twenty yards of a barking dog and the dog will cease barking. At least that's what the write-up promised. And I could see no reason to doubt the fine folks at the Sharper Image, catering as they do to deep, thoughtful people like me."
"I see. So how does this muzzle thing work?"
"All the catalogue said was that it emitted a high-pitched noise far beyond the range if human hearing, but well within the scope of your average neighborhood hound."
"Wouldn't that hurt the little brute?"
"There was mention of a certain level of mild audio discomfort."
"I'll bet there was."
"Well how bad could it really be?" asked Morris a little defensively. "If the thing was designed to pierce an animal's eardrums you'd have PETA filing a class-action suit in the name of everything canine before you could say 'Johnny Cochrane.'"
"True."
"Actually," said Morris, settling back in his wicker basket, "PETA's battery of legal Schnauzers would be nothing compared to the neighbors themselves."
"Golly. I hadn't thought of that."
"I did. After all, the deductible on my car insurance at that time was high-ish. That made installing the Electro-Muzzle the really delicate part of the operation."
"How's that? I thought you said if you hung it anywhere within 20 yards of a barking…"
"See?" Morris interrupted. "There you go again, displaying your amateurishness. My diplomatic instincts…"
"And the neighbors."
"…and, as you say, the intelligence I had gleaned from the surrounding countryside told me the neighbors couldn't see me actually putting up the Electro-Muzzle. Otherwise they might…"
"Take umbrage?" I finished his thought.
"Exactly. So I bided my time. The Electro-Muzzle arrived in the middle of September. It wasn't until the first week of October that I got an inspiration: Deck the halls."
"Deck the halls?" I asked, nervously wondering how he could be so far gone on the modicum of bourbon I had favored him with from my limited personal stock. "As in 'boughs of holly?'"
"As in, as you say, boughs of holly. Or in this case, plastic Nativity scenes that are hollow and light up from the inside."
"But you said this was the first week of October," I objected, like a defendant on The People's Court who sees a hole in the opposition's testimony.
"And so it was", conceded Morris smoothly, like a high-priced legal council fighting for his share of the damages against a corporation that grew tobacco and refined oil. "But you're forgetting that I was living at the time in a suburb. And in those favored climes one strives to anticipate holidays. It's like an intramural competition. The ideal, I am told, is to put up the decorations for every possible holiday all at the same time and then, by a careful use of color-coded extension cords…"
"Never mind. What did you do? Or do I have to ask?"
"Well, the wise men were all too tall and narrow to hold the Electro-Muzzle. And, in spite of an expensive undergrad and graduate education I retained too much honest reverence to use the Virgin Mary or the Christ child's manger as a duck blind. Joseph was the obvious choice. No one really notices him anyway."
"Sad but true. Did the Electro-Muzzle work?"
"It would have been a bargain at double the price. Triple. The next morning I poured my coffee out as usual and started reading my newspaper as usual. The wife next door let the little fellow out as usual and he started barking as usual. Then he stopped in the middle of the fifth bark and turned his head sideways. Like he was trying to remember the rest of the words."
"Did the neighbors notice?"
"With gratifying promptitude. Being childless they had lots of free time on their hands. When they weren't walking the dog or bathing the dog or talking to the dog in order to develop his self-esteem or throwing the dog seven birthday parties every year they were listening to it bark. I had thrown a noticeable monkey wrench into their cozy domestic routine."
"I'm going to take a wild guess and say she was concerned."
"Concerned?" He looked at me with something approaching pity. "That's a word the Department uses when some whack-jobs seize an embassy or a couple of warheads go missing. It doesn't begin to describe the feelings I saw on the other side of the chain link fence. She stood over him and pleaded, 'Kipper?' "
"Kipper?" I broke in.
"The mutt's name. He just sat there like someone struck with an idea. Then she got down on her knees. 'Kipper?' He tried to bark again then rocked his head from side to side like a swimmer with water in his ear."
" 'Something wrong?' I asked, gathering my robe about me like some monarch deigning to notice the petty troubles of the rabble."
This was going too far, even for Morris. "Wait a minute," I said. "You spoke to these neighbors? In spite of what you knew might happen to your rear view mirrors?"
"No, I spoke to them because of what might happen to my rear view mirrors. We keep the channels open to Iran for the same reasons."
"I see," I said, conscious once again of my amateur status as a diplomat. "So you asked if anything was wrong."
"Right. 'It's Kipper' she said. 'He's depressed.' Well, I wasn't, but I clicked my tongue sympathetically and asked 'How can you tell?'"
"He isn't barking."
" 'I hadn't noticed,' I said."
Once again, the sense that Morris had burdened the dromedary with one more straw than was advisable swept over me. "You didn't."
"Of course I did," said Morris, jerked out of his story. "It's the first thing they teach you in diplomat school. I'm known as Mr. Tact in my section. Heck, if the Department had an Employee-of-the-Month award, you'd see my picture in the lobby all the time. So where was I? Oh yes. I said I hadn't noticed the four-legger wasn't barking and she said she had because—now get this—because 'He only barks when he's happy.' "
"And if that were true," said Morris, sucking at his glass, "it would seem that up to this point Kipper had been leading a life you could only describe as delirious. 'Anything I can do?' I asked, knowing full well she would say that was sweet but no."
" 'That's sweet,' she said 'but no. I'll call the vet and see what he says.' She turned to go back inside the sliding glass doors. 'By the way,' she said, pausing on the last step, 'I love your decorations.' "
" 'Thanks.' "
"It was a few days later when I ran into her in the vodka aisle of the local liquor locker. You know how it is when you run into a neighbor unexpectedly. I had always marked her down as a Scotch drinker. Taken by surprise, I grasped at the first conversational straw that came to mind, hoping to avoid perishing miserably in an awkward silence. 'So' I said, 'how's Kipper?' "
"Her face couldn't have fallen more if I had been the stock boy saying the establishment was temporarily out of Popov."
" 'He goes in next Thursday,' she said in a hushed sort of bedside voice.
" 'Goes in? Where?' "
" 'Surgery.' The awkward silence I had sidestepped a moment ago turned on its heel and came back. It flooded over me, first hot then cold, like the shower on the top floor of a Moscow hotel."
" 'Surgery?' I finally whispered, joining her at the bedside. The world around me seemed to swim grotesquely, as if seen through a liter jug of vodka."
" 'The doctor thinks it's something to do with…'and she launched into a technical dissertation that was, like the awkward silence that came before it, well above my head. But I grasped the gist: due to my brilliant idea poor old Kipper was about to have something clipped or pruned or removed. Something delicate and painful. At least that's what it sounded like."
" 'When did you say he was going in?' I asked, trying to hide a wince of sympathy."
" 'Next Thursday.' "
" 'Thursday' I said, clicking my tongue sympathetically. I realized, of course, that that didn't give me much time to save Kipper."
Morris was definitely opening my eyes. I remember thinking that if this was how the State Department was run on a daily basis I was starting to see why we needed a navy.
"I was being sent out of town the next day, so naturally before leaving for the airport, I'd turn the Electro-Muzzle off."
"Kind of you."
"Not at all. Kipper could bark all he wanted while I was in China."
"China?"
"I was sent to protest their one-car policy. I'd turn the Electro-Muzzle on again when I got back. No sense in paying for the electricity. Meanwhile I'd have plenty of time in transit to think out a solution to Kipper's problem.
"Well, by the time I made it to Beijing and told the assistant undersecretary for the development of plans for economic development that the Department looked with disfavor on the People's Republic only allowing one American-made car per village and the assistant undersecretary for the development of plans for economic development told me in guarded Mandrin that the Department could go stick a fork in a light socket and we'd signed a protocol pledging both nations to continue these fruitful discussions, that nasty business in Poo-Nang broke out. We'd just normalized relations with the Poo-Nangese."
"I remember reading about that."
"By giving them Most Favored Nation trading status."
"Yes, I remember."
"And an aid package of several hundred million dollars."
"I don't remember reading about that."
"You weren't supposed to. Anyway, we'd no more than blotted the signatures on the agreements when those demonstrations broke out. Apparently Poo-Nang's only industry was effigies."
"For religious ceremonies?"
"More political, actually. Of Uncle Sam, the president, all made of highly combustible 100% recycled materials. We did an environmental impact study and discovered they were years ahead of us on that score."
"We have so much to learn," I signed wistfully.
"Indeed," agreed Morris. "Well, you can see what a spot this put the effigy makers in. You can't burn effigies of the folks who just gave you several hundred million dollars."
"The French do."
"Yes," said Morris, impatient at my lack of understanding. "But that's different. They're French. Anyway, by the time I'd dealt with the Brotherhood of Poo-Nangese Effigy Makers and made them see that with a little finesse an effigy of Bill Clinton could pass as Boris Yeltsin, I'd been out of the country for a solid three and a half months."
"Poor Kipper."
"That's what I thought. And when I pulled into the drive I noticed the moving van next door."
"Kipper was moving?"
"That's what it looked like. But before I could institute inquiries she came out the front door with Kipper in her arms. 'Dere's the bad man who got mummy's Kipp-umz all depwessed' she said, addressing her furry burden."
"What with jet lag and having spent the last nine weeks speaking nothing but Poo-Nangese, it took me a minute to realize who she was referring to."
" 'Who,' I asked, 'me?' "
" 'You!' she said, her eyes flashing and her baby-talk suddenly maturing. 'The day you left Kipper starting barking again and he's been barking ever since.' "
"The dog endorsed this view by giving tongue and leaping out of her arms and scrambling into the house."
" 'But I…' I began."
" 'Don't deny it,' she cut me off as curtly as a Poo-Nangese Effigy maker. 'We've taken a house on the next block.' "
"So you see," said Morris, "a little tact, a dab of diplomacy and voila: my problem was solved. I'm not saying there weren't adjustments to be made afterwards. New conditions supervened and fresh developments necessitated further accommodation. The next tenants, for example, turned out to be a terror cell. Nevertheless, there's no gainsaying the fact that I had achieved my objectives. If the affair had been official business I would confidently expect a promotion."
In the silence that followed Lou Reed crooned about what young women of African-American descent are apt to say.
"That's it" I said decidedly, "I'm going over and ask him to turn it down."